Our Team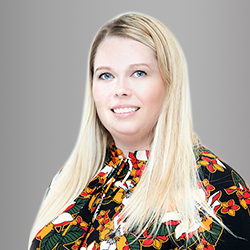 Leanne
NURSERY MANAGER
My name is Leanne and I come from Carlisle which is a beautiful city in England. I came to the UAE in 2011 where I lived in Dubai for my first 18 months before settling in Abu Dhabi, which I feel has now became my second home. I started my Early Years career as an FS1 teacher, a job which I loved.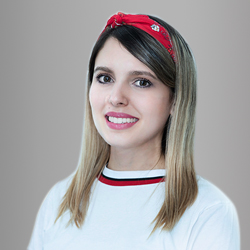 Ibtissem
TEACHER 3-4 YEARS/LANGUAGE TEACHER
My name is Ibtissem and I am the teacher of the 3-4 years class.This will be my third year teaching this age group and I love all the exploring, learning and fun we get to have. Teaching is an absolute passion of mine.In my spare time, I am a mum to 3 girls, which keeps me busy.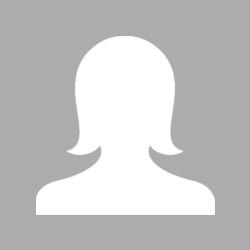 Ruvina
Teacher
My name is Ruvina and I am the teacher of the Lovely Ladybirds class. As the patient, loving and caring person that I am, I always knew that being around children was going to be my future. I started my career as a teaching assistant for two years in my home country, Sri Lanka, before moving to Abu Dhabi in 2014 with my family. Prior to joining Jigsaw Nursery, I have 5 years' experience of teaching in a British curriculum nursery in Abu Dhabi.
I love working with children and I like to make my teaching fun and hands-on. I believe learning through play is one of the most effective ways for children to learn. Working with young children gives me great pleasure- I love their curiosity, spontaneity, and enthusiasm.
I look forward to working in partnership with parents as I believe partnership is an important component of a child's development at the nursery.
Being part of your children's learning journey and supporting them to achieve their full potential fills up my heart with happiness.
I look forward to welcoming you and your children to our nursery!
All Jigsaw staff continue their professional development through individual training programmes.